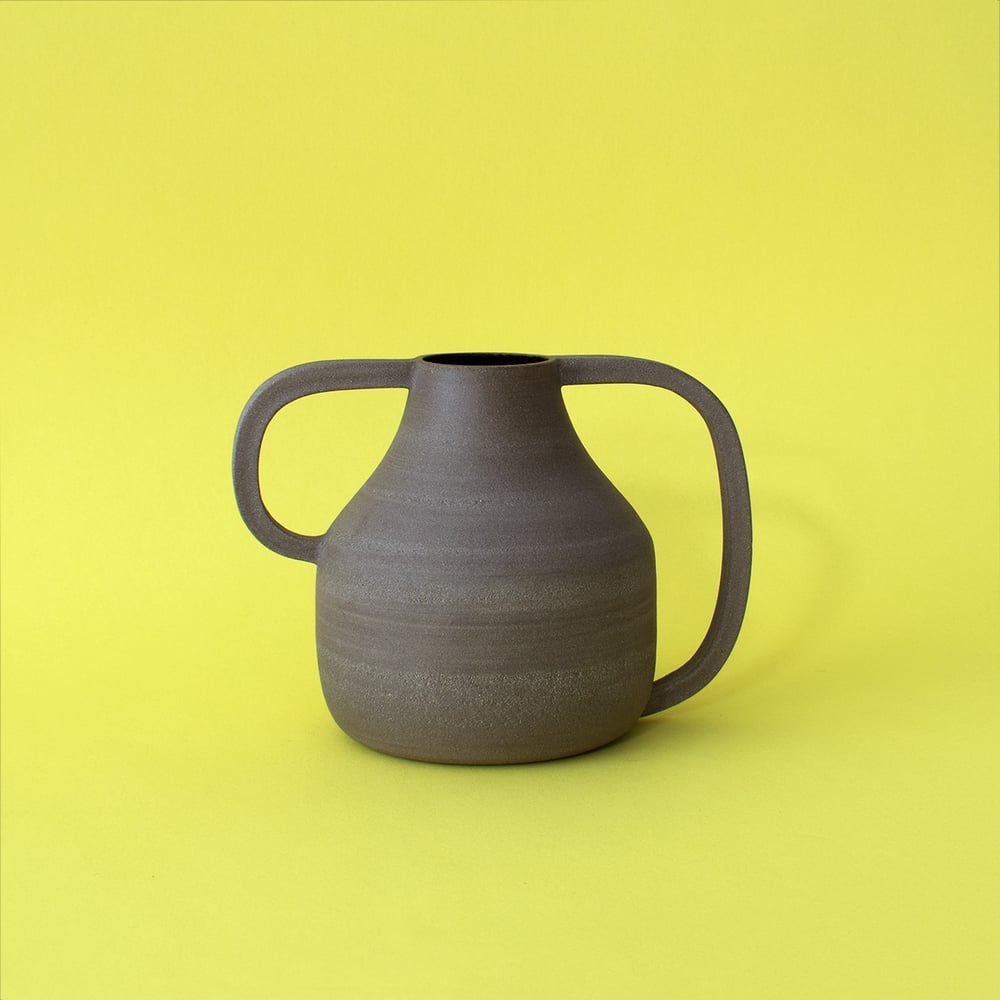 unique wheel-thrown small vase with two asymetrical handles.
made of an anthracite coloured stoneware clay
fired at 1220°C
The outside is unglazed and shows the colour of the clay, the inside is glazed in a glossy black.
approx.
Ø = 9cm
height = 10cm
width (handles) = 15cm
As all ceramics are handmade, each item is a unique piece that can slightly vary from the shown pictures. Any occurring irregularities in shape, size or colour are part of the aesthetics.
handmade in Berlin Neukölln by Roni Feiten